"The animal creation is captive to matter, God has given freedom to man. The animal cannot escape the law of nature, whereas man may control it, for he, containing nature, can rise above it."
`Abdu'l-Bahá
Apr 30, 2012. Today's blog again examines the question of whether or not we are animals. The topic, I'm thinking, is so important that we have to give it its full due.
Almost all other conflicts in science and religion are readily resolvable – either there never should have been a conflict in the first place, or they are due to prejudice, ignorance, and superstition in religious or anti-religious communities, or they are due to political conflict over power and cultural authority.
But the topic of whether or not we are animals goes to the heart of who we are and how we should act in this world and embodies the impasse between secularism and religiosity on many, many issues. Break the impasse, and many of the conflicts between science and religion – on evolution, on climate warming, on distrust of secularism – either go away or are reduced in intensity. This is how I'm thinking at the moment.
Is it Important Whether or Not We Differentiate Humans from Animals?
In one sense, it makes no difference about what we call ourselves. We are what we are regardless of labels. From this perspective, it doesn't matter whether we are animals or not.

Another point of view is that names and labels are important. Regardless of whether we are animals or not, we are most definitely symbol-using and thinking-using beings, and words matter. They are important as encapsulating beliefs about who we are, and are central to our self-image and the goals we pursue.
This is the view I'm tending towards. There are various implications:
If we think that we are animals, then we will look to satisfying our "animal" needs as the purpose of our life.
Or, if we recognize that we are not animals, then we will focus on human pursuits – doing what is right and good, rational thinking, doing science, cultivating ourselves, helping our human brethren, and of course, saving the animals.
Perhaps, if we think that we are animals, then we will recognize our kinship with the rest of the denizens of earth and do a better job of protecting the other animals, rather than eliminating or industrializing them. But of course, we can do that if we think of ourselves as humans.
Or maybe we can do all the good things listed above and still think of ourselves as animals, but as "human" animals.
But then there are complications. Some people take ideas from science so seriously that they imbue them with the same aura of divine truth that formerly were attributed to religious teachings. And, they get angry if you suggest that humans are different than animals. Or they spin vast webs of thought – communism, war, theories of racial supremacy – inspired by thoughts about our animal nature. If humans are animals but human animals, why not accord them the honor of their own name?
Why We Think We Are Animals – The Arguments and the Counter Arguments
On this most contentious of topics, it is hard to consider all the nuances – and the the ins and outs of the various arguments – connected to the topic of whether or not we are animals. But lets give it a a brief try.
The view that humans are animals is based on (at least) four assumptions.
1. The Biological Assumption
The assumption is that if humans are biologically the same as animals – as they most clearly are – then they are animals. Considerations other than biology don't enter into it.
The obvious counterargument is that we are not simply just biological entities. We cannot simply be reduced to our biological substratum. Behind this assumption is a reductionist argument which holds that we are is nothing more than the sum total of our parts – an argument which is belied by nearly universal experience. As a result, arguments based on the idea of emergence – the view that most phenomena cannot be explained by simply considering the nature of the parts of a system – are increasingly used to describe complicated and complex systems. Scientists such E. O. Wilson, Michael Gazzaniga, and Ian Tattersal characterize human nature as distinct and different than our biological substratum, in keeping with emergence.
2. The Non-Uniqueness Assumption
This assumption is that if human capabilities – mental qualities and the like – are found in nascent form in non-human animals – as they most clearly are – then we can't differentiate between human and non-humans.
This is how Darwin viewed things, as we have discussed. Carl Linnaeus (1707 – 1778), the Swedish botanist who coined the term Homo sapiens and whose successful decree that man is an animal is where the controversy started, had a similar point of view. Famously, he wrote:
Theology decree that man has a soul and that the animals are mere 'automata mechanica,' but I believe they would be better advised that animals have a soul and that the difference is of nobility.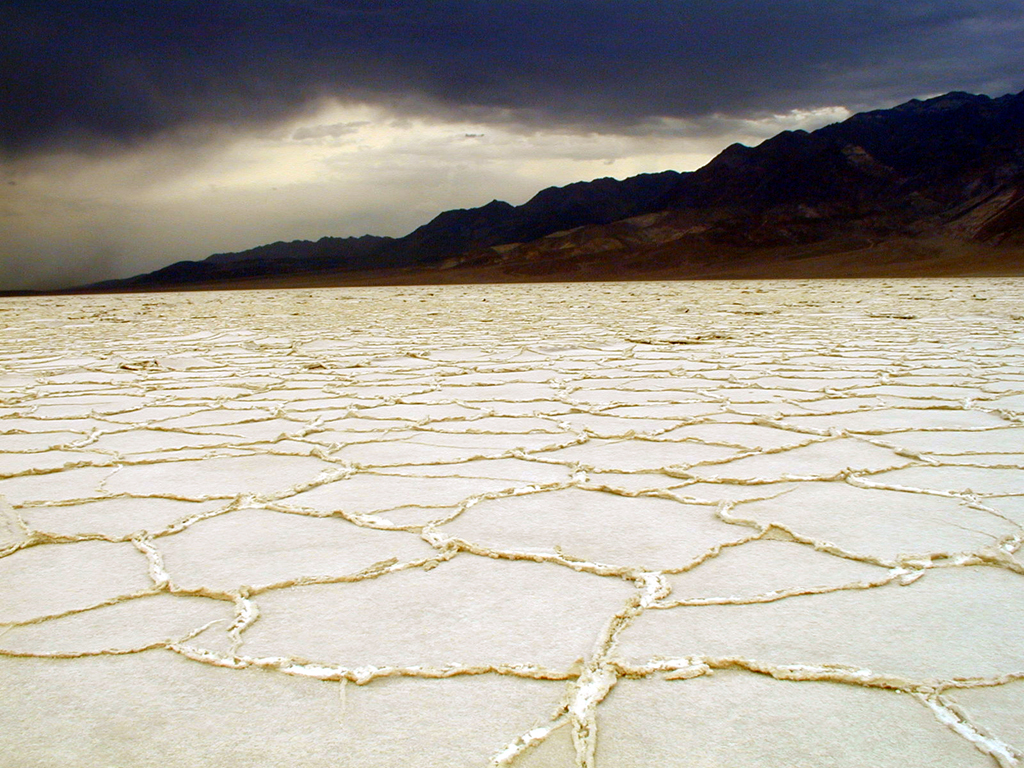 But there are very serious problems with these views, in that they deny the obvious. Clearly the fruit of man's activities are altogether of a different order than the fruit of animal activities (think cities, cultures, science, even desertification). Also, these views propose a criteria for differentiating man and animal – mental qualities and the like – but claim that the amount or extent of those qualities is immaterial. It is like claiming that Death Valley and the Amazon rain-forest do not differ because they both possess plant life.
3. Political Assumptions
Behind the scenes, not recognized by many historical actors in the drama and still largely hidden, are underlying political and cultural assumptions.
The view that man is an animal is inherent in social contract theory, the political philosophy that underlies modern European-inspired forms of government and social organization. The English philosopher Thomas Hobbes – who put social contract theory on the map – argued that humans are like mechanical entities (i.e., closely equivalent to out-of-control animals) in their natural state and that life without a powerful ruler was, therefore, "nasty, brutish, and short". Subsequent arguments – for example, those of Locke – refined and restated Hobbes' ideas, but retained their grounding in assumptions about human nature that conflicted with traditional religious points of view (for example, the so-called Divine Right of Kings).
The American Constitution embodies the social contract perspective, stating that all humans "are endowed by their Creator with certain unalienable Rights, that among these are Life, Liberty and the pursuit of Happiness." This is a distinctly different view about the ends of our endeavors than that presented by religion and illustrates the extent to which political philosophy had, in effect, set in place working definitions of human nature that defined us as like animals.
4. Cultural Assumptions
Also, there European cultural assumption that bear strongly on how Linneaus and Darwin – both privileged with traditional educations – came to see things. Their views about human nature owe a strong debt to European philosophy, European history, and especially to Christian theology.
I'll leave the details to a later time, but a strong and central component of European thought was – and is – its preoccupation with theories of origins and creation. This likely is mainly due to the dominance of Christianity for a millienia and a half – especially the influence of the biblical creation myth as outlined in the ancient Jewish book of Genesis, but it was also due to the memories – half buried – of ancient Roman civilization and the remnants of that civilization in the Catholic church and its political counterparts.
Central to this European point of view is a perspective that strongly holds that what things are is determined by their origins: in principio veritas (in the beginnings is the truth).
A fascinating description of this, albeit as it appears in scholastic Latin grammar, is found in Medieval Grammar and Rhetoric – a new study of the use of Latin in medieval Europe. The book review in the London Review of Books puts it this way:
Medieval habits of thought can bewilder moderns, a case in point being the passion for etymology as a way to organise knowledge. Isidore of Seville entitled his vast seventh-century encyclopedia Etymologies, or Origins; its influence was incalculable. … Not so distant is the belief underlying genuine historical linguistics, a creation of the 19th century. Like its sibling disciplines of the same era (history of religions, comparative mythology, folklore studies), it posits that, to learn the deepest meaning of such phenomena, one must trace them back to their most ancient historical roots. In principio veritas.
What this means for ideas about the nature of man is that the perspectives of evolutionary thought – having elbowed aside the view that man was created by God – still kept to the theological perspective of in principio veritas. This way of thinking, second nature to a European, held that man, having originated in the animal kingdom, must necessarily be an animal.
But of course this viewpoint is in main a holdover of ancient vintage from Christian theology and European cultural history, not a fact of science.
5. 'Abdu'l-Bahá's Summary
In light of the above, it is very interesting to review `Abdu'l-Bahá's summary of how things stand as given in Some Answered Questions (1906) and entitled THE DIFFERENCE EXISTING BETWEEN MAN AND ANIMAL. He outlines the two sides of the debate
Know that people belong to two categories — that is to say, they constitute two parties.
One party denies that humans are unique:
One party deny the spirit and say that man also is a species of animal; for they say: Do we not see that animals and men share the same powers and senses? … "It is not," they say, "that [man] has a special power and spirit which the other animals lack: animals possess sensitive bodies, but man in some powers has more sensation, although, in what concerns the outer senses, such as hearing, sight, taste, smell, touch and even in some interior powers like memory, the animal is more richly endowed than man." "The animal, too," they say, "has intelligence and perception." All that they concede is that man's intelligence is greater.
The other party argues for human uniqueness:
But the theologians say: No, this is not so. Though man has powers and outer senses in common with the animal, yet an extraordinary power exists in him of which the animal is bereft. The sciences, arts, inventions, trades and discoveries of realities are the results of this spiritual power. This is a power which encompasses all things, comprehends their realities, discovers all the hidden mysteries of beings, and through this knowledge controls them. It even perceives things which do not exist outwardly — that is to say, intellectual realities which are not sensible, and which have no outward existence because they are invisible; so it comprehends the mind, the spirit, the qualities, the characters, the love and sorrow of man, which are intellectual realities. …
The animal is the captive of the senses and bound by them; all that is beyond the senses, the things that they do not control, the animal can never understand, although in the outer senses it is greater than man. Hence it is proved and verified that in man there is a power of discovery by which he is distinguished from the animals, and this is the spirit of man.
The differences can be observed empirically. Much as animals can be distinguished from plants, so can humans be distinguished from animals:
Since in the animal there are signs which are not in the plant, you say this power of sensation is a property of the animal spirit; you also see in man signs, powers and perfections which do not exist in the animal; therefore, you infer that there is a power in him which the animal is without."
Next Week
Given how long this is becoming, I had better stop. Next week, I'll wrap up our discussion of whether or not humans are animals.
…………………………
This is the 12th in a series of blogs on evolution and religion. The author, Stephen Friberg, is a Bahá'í living in Mountain View, California. A research physicist by training, he authored Religion and Evolution Reconciled: 'Abdu'l-Bahá's Comments on Evolution with Courosh Mehanian. He worked at NTT in Japan before joining the semiconductor industry in Silicon Valley.