All-praise to the unity of God … Who, out of utter nothingness, hath created the reality of all things …
Bahá'u'lláh
August 13, 2012. Last week we reviewed Stuart Kauffman's and Ursula Goodenough's views on emergence, reductionism and evolution. Both argue that our world is as it is because of what are called "emergent" phenomena in systems whose properties are not just those of the components which they are made of. Water, ice, and steam – to give one example – cannot be explained by giving the properties of hydrogen and oxygen.

This week, we survey their views on spirituality. Both are ardent advocates of the view that the sciences of emergence and the facts of biology and evolution demand an acknowledgement of the spiritual nature of reality. God exists as a symbol – they argue – of the creativity of nature.
Stuart Kauffman on the Spiritual Nature of Reality

"Life is about 3.8 billion years old," Kauffman writes in the Reinventing the Sacred. "The vast tangled bank of life, as Darwin phrased it, arose all on its own." So far, there is nothing to alarm any advocate of the Enlightenment vision of science.
But, he becomes radical. He starts talking about creativity and God:
This web of life, the most complex system we know of in the universe, breaks no law of physics, yet is partially lawless, ceaselessly creative. So, too, are human history and human lives. This creativity is stunning, awesome, and worthy of reverence.
One view of that God is our chosen name for the ceaseless creativity in the natural universe, biosphere and human cultures.
And then he moves to the big topics of the conflict of science and religions. Emergence – he argues – conquers the Galileon spell of reductionist thinking. And it heals – or can heal if its implication are understood – the split between reason and intuition and creativity that is embedded in our 21st century consciousness:
If both natural law and ceaseless creativity partially beyond natural law are necessary for understanding our world, and if we as whole human beings live in this real world of law and unknowable creativity, these two ancient strands of Western civilization can reunite in ways we cannot foresee. Out of this union can arise a healing of the long split between science and the humanities, and the schism between pure reason and practical life … . Science is not, as Galileo claimed, the only pathway to truth.
This leads, Kauffman argues, to "a new view of a fully natural God and of the sacred" based on the new scientific worldview emerging from emergence:
This new worldview reaches further than science itself and invites a new view of God, the sacred, and ourselves – ultimately including our science, our art, ethics, politics, and spirituality. … It is not some tortured interpretation of fundamentally lifeless facts that prompts me to say this; the science itself compels it.
Kauffman sees this view of God and the sacred as leading to a unifying perspective that reaches out both to those who don't believe in "a Creator God" and those who subscribe to different religions around the world who do believe in "a Creator God." From this unifying perspective can come global ethics and "a reinvention of the sacred:"
We can find common ground across our diverse traditions, religious and cultural, and come together toward a global civilization, rejoice in the creativity in our universe, our share biosphere, and the civilizations we have created and will continue to co-create. This … can be the next stage in the cultural, moral, and spiritual evolution of humanity.
Such is the view – so close to the Baha'i view in myriad details – that Kauffman comes to from his studies of emergence.
Ursula Goodenough on Emergence and the Limitations of Reductionism
Ursula Goodenough is perhaps the best known proponent of what is called religious naturalism. She draws a stark contrast between the world of physics and the world of biology:
Unlike the physical universe, which for most people becomes increasingly bleak and terrifying the better it is known, the biological world yields an increasing sense of sacredness the better it is known. The more we know about life, the more we can care about it.

Goodenough endorses an "emergentist" view of nature and biology, and draws from it what she calls "an emergentist view of the religious quest". This, she thinks, is what religious people really are after:
We suggest that much—we would say most—of what religious persons seek is grounded in a thirst for the very emergent phenomena that in fact surround us. The concept of emergence, more than any other concept we have encountered, puts Humpty-Dumpty back together again in ways that are wonderfully resonant with our existential and religious yearnings.
Goodenough – writing in The Sacred Emergence of Nature with Terrence W. Deacon - describes a religious orientation as involving (1) an interpretive sphere – asking the "Big Questions" (the meaning of life, the existence of evil, etc.), (2) the spiritual sphere (which she describes as one of feelings of awe, wonder, magic, and the like), and (3) the moral sphere with its "communal" values of care, compassion, and things like trust. Emergent thinking and religious naturalism – to Goodenough – brings important perspectives to all three:
(1) For the interpretive sphere, the "emergence perspective offers us ways to think about creation, and creativity, that do not require a creator. Emergence can be thought of as nature's mode of creativity …" No purpose is required. We can see ourselves "as the emergent outcome of natural history." This last is opposed to what she sees as the widespread perspective of religions that we are above natural history.
(2) For the spiritual sphere, which to her is feeling-based, the "emergentist perspective opens countless opportunities to encounter and celebrate the magical while remaining mindful of the fully natural basis of each encounter." Reverence and gratitude – she thinks – follows from an understanding of the creative powers of nature which created us.
(3) For the moral sphere, she writes that:
… one's moral framework is not some instinct that just bubbles up. It is something that each of us constructs, amplifying and reconfiguring primate social emotions in the context of cultural stimuli and teachings. … the emergentist perspective allows us to understand the human not as some discontinuous moral entity but as an emergent moral entity, expanding core primate capacities and sensibilities and celebrating their beauty and value in art, literature, and religious teachings.
Goodenough summarizes her views as a credo which she gives in the Sacred Depths of Nature:
For me, the existence of all this complexity and awareness and intent and beauty, and my ability to apprehend it, serves as the ultimate meaning and the ultimate value.
The continuation of life reaches around, grabs its own tail, and forms a sacred circle that requires no further justification, no Creator, no super-ordinate meaning of meaning, no purpose other than that the continuation continue until the sun collapses or the final meteor collides.

Praise and Comments
Science and religion, according to the Baha'i teachings, are the two wings of one bird. Both are needed:
Religion and science are the two wings upon which man's intelligence can soar into the heights, with which the human soul can progress. It is not possible to fly with one wing alone! Should a man try to fly with the wing of religion alone he would quickly fall into the quagmire of superstition, whilst on the other hand, with the wing of science alone he would also make no progress, but fall into the despairing slough of materialism.
Much of what Kauffman and Goodenough say bears this out. They offer much needed correctives to the materialistic, reductionistic world view that permeates modern thinking. By whole-heartedly showing the scientific implications of modern evolutionary and complex system sciences, they draw back the curtain of the future and share with us a glimpse of how our understanding will evolve.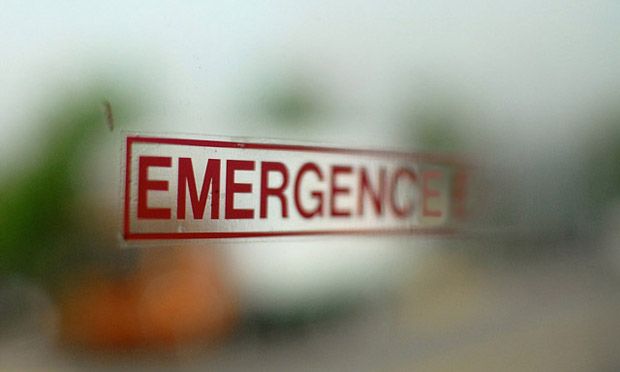 They do this by arguing – in effect – that there are different levels of reality. The world of biology is not the world of sub-atomic particles. Cells obey different laws than electrons, neutrons, and protons. Living things are different than non-living things! Living things evolve and pass on their advances to future generations. Life is an emergent phenomena!
They argue that the world of non-living matter – as described by physics – is dead compared to world of living things described by biology and evolution. Non-living things – and the metaphysics derived from the sciences dealing with them – are meaningless, free of spiritual meaning, sterile, depressing and lead to the reductionistic "Galilean spell" of old-time science. But the reality of nature – they say – is much different. Even the material world is richly unpredictable, a veritable bubbling cauldron of complexity and organization and endless creativity waiting to spring into new and newer forms.
It is very encouraging – I think – that two capable scientists recognize the loss of spirituality and the sterility it leads to – a loss exacerbated by the tendency of European thinkers to substitute old-time science for religion. And too, they recognize that there are many more dimensions to reality than an old fashioned clockwork model of the universe offers.
Next Week's Blog

Of course, there are serious questions to be put to an enterprise this ambitious that conceives of religion so narrowly. This is to not to deny the good of their considerable accomplishment in pointing out the faults and inadequacies of reductionism. Rather, it is to say that the solutions they offer are only starting points.
My main criticism of Kauffman and Goodenough is that they throw reductionism out the front door – only to bring it back in through the back door.
The result is not – as the Baha'i Faith would have it – an endorsement of science and religion working together for the good of humanity. Rather, it is endorsement of science (or more correctly, metaphysical interpretations of science) taking back for itself desirable aspects of religion – spirituality, meaning, creativity, intuition, wonder, and awe – that it had earlier abandoned.
Next week, I more fully address these questions.
…………………………
This is the 21st in a series of blogs on evolution and religion. The author, Stephen Friberg, is a Bahá'í living in Mountain View, California. A research physicist by training, he wrote Religion and Evolution Reconciled: 'Abdu'l-Bahá's Comments on Evolution with Courosh Mehanian. He worked at NTT in Japan before joining the semiconductor industry in Silicon Valley.