The terrestrial globe from the beginning was created with all its elements, substances, minerals, atoms and organisms; but these only appeared by degrees …
'Abdu'l-Bahá'
Sept 2, 2012. The Bahá'í perspective on evolution combines the ages-old view of the world's monotheistic religions – all earthly things were created by God – with an evolutionary view that all things grow and develop.
`Abdu'l-Bahá describes the Bahá'í perspective in Some Answered Questions:
[T]he terrestrial globe from the beginning was created with all its elements, substances, minerals, atoms and organisms; but these only appeared by degrees: first the mineral, then the plant, afterward the animal, and finally man. But from the first these kinds and species existed, but were undeveloped in the terrestrial globe, and then appeared only gradually.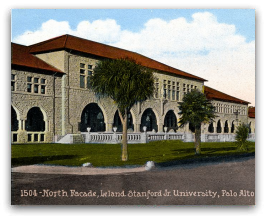 There is great deal in the Bahá'í writings expanding on these themes – in Some Answered Questions and the Tablet to Dr. Forel among other places – and we will explore them in greater detail later. But for now, lets restrict ourselves to two issues central to modern discussions of science and religion:
1. What is the compatibility of the Bahá'í teachings on evolution with the central principle of modern science?
We argue that there is complete compatibility. And we find something remarkable – certain metaphysical interpretation of evolution depart from these central principles (to be discussed in future blogs).
2. Is man descended from the animals?
The correct answer – we claim – is no. And the answer is no regardless of whether you accept the religious perspective or not. The reason is clear, simple and consistent with evolution as a science, although not with certain metaphysical interpretations of evolution.
The Relationship between the Baha'i Teachings on Evolution and the Central Principle of Modern Science
When I grew up and trained as a scientist, I learned that the central principle of science was that all things obey the laws of nature.
The starry universe in its sublime grandeur, the suns that fuel life and create the atoms we are made of, our earth in its sea-clad beauty – all of these exist because of the laws of nature.
All natural things – we learned – are the consequence of natural laws. Systematic investigation done by the scientific method gives us knowledge of those laws. And we can use that knowledge to overcome the limitations of our own nature. I can, for instance, go from Casablanca to Istanbul at 600 miles per hour because of that knowledge.
This central principle of science – we learned – extends to everything, even life. Biological evolution is not in exile from its domains. It too must abide by the laws of nature.
What does it mean to be created?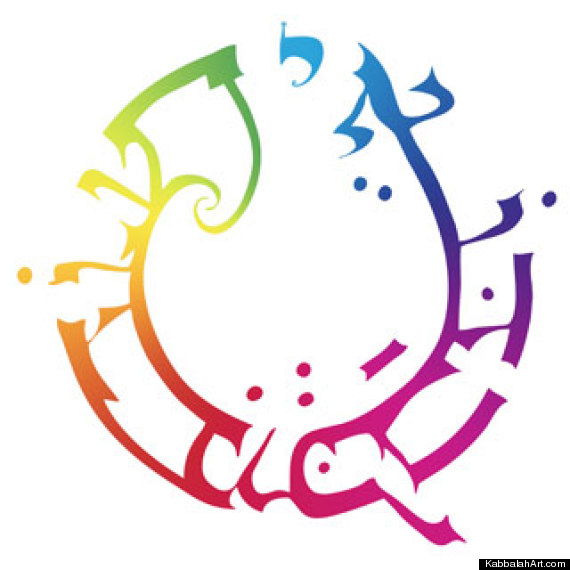 What does it mean to be created? If the natural laws are created by God – as the great monotheistic religions of the east and the west attest – then all things – it follows – are created by God. If the laws of nature came into being of their own accord, then all things still are created (or "created", as the postmodernists would have it). All things in those circumstances still come into being – are created – as a consequence of the laws of nature. Science makes no distinction between the two scenarios, and neither should we.
What does it mean to have evolved?
What, then, does it mean to have evolved? If all things came into being gradually – if, for example, the universe comes into being from nothingness, or if this globe of ours is lifeless when it begins and acquires life later – then we use the word evolution and we say that things have evolved. A process has taken place which we variously call emergence, development, growth, change, or evolution.
And the truth is that all of us see growth, evolution, and development all of the time. We see it in our children, in our own personal growth, in our gardens, and very often in our personal endeavors. (And we see it very obviously in technology. Nowadays we can put two billion transistors in a computer chip smaller than the end of your finger. In the mid twentieth century, a vacuum tube, then the equivalent of a transister, was the size of a baby's fist.)
Biological evolution is – simply put – the study of growth processes in the biological world. It studies how the immense diversity of life that we see around us grew to be. The processes of growth and development in the cosmic realms, in the planetary realms, and in the geological realms are continued into the biological realms. And in every realm, including biology, the potentialities inherent in the laws of nature unfold into actuality. Life, like everything else, has evolved.
Lack of contradictions with the Baha'i teachings
In all of this, there are no contradictions with the teachings of the Bahá'í Faith, nor are their contractions, I believe, with the principles of any of the other of the world's great religions. That is not to say that there aren't contradictions with various interpretations introduced by various schools of thought or by various thinkers. But those are transient and fall to the wayside in the long run.
Is man descended from the animals?
So, now lets go to that most troublesome of questions: is man descended from the animals? (I'm using "man" in the generic sense of "human".)
The answer – both from the perspective of the laws of nature and the Bahá'í teachings – is no. It is simple to see why.
Here is why. Humans are who they are because they are created by – built-in to, if you will – the laws of nature. They are an expression of the laws of nature, a realization of the potential inherent in those laws of nature, an actualization of that potential.
The mechanisms by which man emerged – the long stages of evolution by which man went through from high energy quarks after the big bang, to interstellar atomic matter, to starstuff, to earthbound minerals, to ingredients in an organic molecular soup, to the first reproducing cell, to multicellular creatures, to animals, to hominids, and finally to man – are of secondary importance to the reality of who we are. We are not the process by which we emerged. We are the end result.
Now, of course, you can say that we are descended from the animals, provided that you admit that we are also descended from multicellular creatures, individual reproducing cells, chemical soups, or high-energy quarks (although it does sound a bit silly to say that man is really just a high energy quark). But then you are just using an analogy.
Man's Emergence as an Aspect of Universal Processes of Growth
Those evolutionary processes leading to man's emergence, although important, are simply an aspect of the universal process of growth and emergence by which all things have come into being. Man, then, is the actualization of the potential for man's existence built into the laws of nature.
As the Bahá'í writings put it:
[M]an's existence on this earth, from the beginning until it reaches this state, form and condition, necessarily lasts a long time, and goes through many degrees until it reaches this condition. … Man was always a distinct species, a man, not an animal.
The processes of evolution by which man came into existence are not the reality of man, nor is the fact that man went through an animal stage, although of course it contributes to who we are. We are born of the laws of nature.
Next Week
Next week we look at why this obvious and simple argument is so difficult for many to see. We examine, among other things, 'Abdu'l-Bahá's explanation for the difficulty.
…………………………
This is the 24th in a series of blogs on evolution and religion. The author, Stephen Friberg, is a Bahá'í living in Mountain View, California. A research physicist by training, he wrote Religion and Evolution Reconciled: 'Abdu'l-Bahá's Comments on Evolution with Courosh Mehanian. He worked at NTT in Japan before joining the semiconductor industry in Silicon Valley.