The terrestrial globe from the beginning was created with all its elements, substances, minerals, atoms and organisms; but these only appeared by degrees …
'Abdu'l-Bahá'
Sept 9, 2012. Last week, we discussed the Bahá'í perspective on creation and evolution. Like Judaism, Christianity, and Islam, the Bahá'í Faith holds that God created all things. Although created perfect, their perfections only appeared gradually:
All beings, whether large or small, were created perfect and complete from the first, but their perfections appear in them by degrees. [`Abdu'l-Bahá, Some Answered Questions, p. 199]
These views, and similar views in Judaism, Christianity, and Islam, agree with the central principle of modern science – that all things are an actualization of the laws of nature and obey those laws. The mutual embrace of the principle that all things are created by nature – or by God through the agency of nature – is one of the strongest ways that science and religion are united.

Claims that Evolution Shows Religion to be Wrong
So what about all those claims that evolution shows religion to be wrong? Here are just a few (from the delightful website Evolution and Atheism):
- The more you understand the significance of evolution, the more you are pushed … towards atheism. [Richard Dawkins]

- The Darwinian revolution was not merely the replacement of one scientific theory by another, as had been the scientific revolutions in the physical sciences, but rather the replacement of a world view, in which the supernatural was accepted as a normal and relevant explanatory principle, by a new world view in which there was no room for supernatural forces. [Ernst Mayr]
- In the evolutionary pattern of thought there is no longer either need or room for the supernatural. The earth was not created: it evolved. So did all the animals and plants that inhabit it, including our human selves, mind and soul as well as brain and body. So did religion. [Julian Huxley]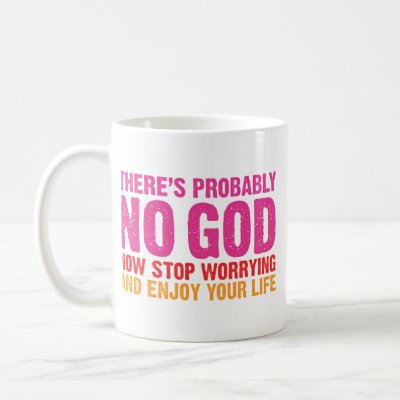 - Every part of existence is considered to be obedient to physical law requiring no external control. The scientist's devotion to parsimony in explanation excludes the divine spirit and other extraneous agents. [E.O. Wilson]
- We are here because one odd group of fishes had a peculiar fin anatomy that could transform into legs for terrestrial creatures; because the earth never froze entirely during an ice age; because a small and tenuous species, arising in Africa a quarter of a million years ago, has managed, so far, to survive by hook and by crook. We may yearn for a 'higher' answer – but none exists. [Stephen Jay Gould]
- The universe we observe has precisely the properties we should expect if there is, at bottom, no design, no purpose, no evil and no good, nothing but blind, pitiless indifference. … DNA neither cares nor knows. DNA just is. And we dance to its music. [Richard Dawkins]
Obviously, evolutionary science rules out claims that creation took place several thousands years by miraculous divine intervention, but so does the Bahá'í view and the traditional perspectives of the world's major religions. So what is going on here? Has evolution discovered some new principles of science that override the laws of nature that physicists explore and religions describe as God's creation?
Two things, in my opinion, are taking place. One is an antipathy to religion that has seeped into people's thinking and is triggered into polemicism by their understandings of evolutionary thought. It strongly effects people's objectivity. `Abdu'l-Bahá – speaking of the diversity, arbitrariness, and dissension of sectarian religion – put it this way:
The outcome of all this dissension is the belief of many cultured men that religion and science are contradictory terms, that religion needs no powers of reflection, and should in no wise be regulated by science, but must of necessity be opposed, the one to the other.
The unfortunate effect of this is that science has drifted apart from religion, and religion has become a mere blind and more or less apathetic following of the precepts of certain religious teachers, who insist on their own favourite dogmas being accepted even when they are contrary to science.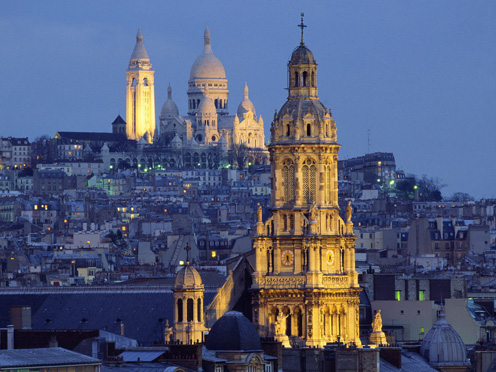 This is foolishness, for it is quite evident that science is the light, and, being so, religion truly so-called does not oppose knowledge. ['Abdu'l-Bahá, Paris Talks, p. 143-144]
Clearly, the history of evolution as a materialistic quasi-religious philosophy of explanation of our origins (which is what it was before Darwin made it into a science) is also a contributor. Materialism, the Bahá'í Faith teaches, deadens the spiritual sensitivities and certainly biases people against religion.
`Abdu'l-Bahá, speaking of his visit to Paris in 1911, comments on the materialism of European thinkers:
Paris is most beautiful in outward appearance. The evidences of material civilization there are very great, but the spiritual civilization is far behind. I found the people of that city submerged and drowning in a sea of materialism. Their conversations and discussions were limited to natural and physical phenomena, without mention of God.
I was greatly astonished. Most of the scholars, professors and learned men proved to be materialists. I said to them, "I am surprised and astonished that men of such perceptive caliber and evident knowledge should still be captives of nature, not recognizing the self-evident Reality." [`Abdu'l-Bahá, The Promulgation of Universal Peace, p. 16]
Armed with these two Bahá'í perspectives, it is interesting – and very illuminating – to explore popularizations and metaphysical interpretations of evolution that ignore the central principles of science – or push them aside – in favor of alternate explanations. I start the process below.
Evolutionary Science and Evolutionary Idolatry
There are three major mechanisms which are often described as fundamental to evolution:
Random mutation and blind selection,

Natural selection and the competitive struggle for existence, and

Genomics, i.e, the existence of genes that express themselves both as the recipes that structure the way that we are built up and as memory/selection agents for change and development.
From a scientific standpoint, all is well. These mechanisms are subjected to the usual push and pull of empirical testing, are challenged and defended by smart and capable people, and subjected to the whole paraphernalia and sophistication of modern science with its increasingly powerful measurement instrumentation and with computing capacity and capabilities growing at an extraordinary rate. And the result is new scientific advances in molecular biology and the evolutionary sciences that are evident everywhere.
To name just two, consider the extraordinary successes of the Human Genome Project or, as announced last week, the "big science" elucidation of the role of so-called junk DNA in the Encode Project (for recent press reports, see here and here).
But in the popular domain – in the arena where evolutionists are at war with creationists and intelligent design enthusiasts about who has the better creation story – there is trouble. Polls show that more and more Americans are rejecting the grand evolutionary narratives of Darwinism, and sociologists are showing that only the evolutionary narratives are being rejected, not science in general. And around the world – except in the safe haven of Europe – opposition to evolution is increasingly taking root. This is not to say that evolutionary narratives are not winning victories: atheism and irreligion are growing.
So what is it about the popularizations of evolution that are stirring up so much antipathy and opposition?
And why can't we end these seemingly eternal feuds over warring creation narratives? And why do we still fall in love with these old-fashioned creation narratives anyway? After the extraordinary harm they have done, wouldn't it be better to consider them – as is most certainly the case – to be remnants from humanity's childhood and adolescence? Why are we treating evolution as if it were old-fashioned, out-of-date religion?
And why can't we focus our vision on our common future, not stories of the past and how we got here? What's going on here?
Next Time
Next time, we will explore what I call evolutionary "idolatry" – popular or metaphysical extrapolations from evolutionary thought that ignore or contradict the central principle of science. These include:
Natural Selection, Survival of the Fittest, and Social Darwinism.

Soundly rejected because they fueled eugenics and theories of racial supremacy, social Darwinism is alive, well, and still controversial in sociobiology and evolutionary psychology.
…………………………
This is the 25th in a series of blogs on evolution and religion. The author, Stephen Friberg, is a Bahá'í living in Mountain View, California. A research physicist by training, he wrote Religion and Evolution Reconciled: 'Abdu'l-Bahá's Comments on Evolution with Courosh Mehanian. He worked at NTT in Japan before joining the semiconductor industry in Silicon Valley.