The terrestrial globe from the beginning was created with all its elements, substances, minerals, atoms and organisms; but these only appeared by degrees …
'Abdu'l-Bahá'
Oct 21, 2012. The Bahá'í view is that humans are a unique species, not animals. What makes us different and unique is our intellect – the gift of our mind – which gives us the ability to reason, to plan, to control nature, and to transcend the limitations imposed on us by our animal side.
There is a tremendous signifiance to this view:
Because we are not animals, our proper goals and aspirations are not simply those that are hardwired into us. Rather, they embrace higher values: the betterment of humankind, kindness, love, care for all people (not just our nearest kin), and caring for the world, including the oceans, the mountains, the deserts, and the animals and plants that share the world with us.
Because we have a mind and a soul with its own uniquely human modes and mechanisms of operation, and because we live so much of our life with our mind, our life is not simply one of having a successful career, or a good address in a interesting and stable suburb, or of money in the bank and kids in college. Our real life is how we care for and educate our soul and the souls of others.
Because all humans possess these gifts, we are all members of the same race.  We are "all fruits of one tree, the leaves of one branch, the flowers of one garden."  We are all alike.
We need not forgo our love for animals and their extraordinary capabilities or deny what we learn from them:
This view does not subtract from or contradict the tremendously-intriguing scientific insights into the similarities in human behavior and animal behavior being found in sociobiology, evolutionary psychology, anthropology, sociology, and a thousand other fields of research.
Rather, it puts them into highly-needed perspectives and tempers the grandiose and scientifically-deficient "theory-of-everything" approaches that often hampers thinking.
And, at some point, we are going to have face the facts – or at least the empirical ones. Animals – despite occasionally doing things that remind us of us – for example, building sophisticated air-conditioned termite nests – do not do what we do:
They do not build vast cities connected by networks of roads, railroads, and sea and air transportation.
They do not launch rocket ships, or travel to the moon, or send robots to Mars.
They do not launch massive wars aimed at wiping out whole countries and races.
They do not write Socratic dialogues that read as freshly now as they did 2500 years ago.
What animals do is remarkable enough, and in some domains far exceeds what we can do. But it is not at the level of complexity that our intellectual abilities allow us to operate at. Call it emergence, call it culture, call it intellect, call it soul, call it the human race, call it anything you want, but it is important to recognize the differences and not just try to intellectualize them away. (If you do the later, you are just proving the point. Animals don't intellectualize things away.)
'Abdu'l-Bahá' on "The Difference Existing Between Man and Animals"
For those of us educated in the modern western secular tradition and enamored of the Bahá'í teachings, there are few – if any – books comparable to Some Answered Questions.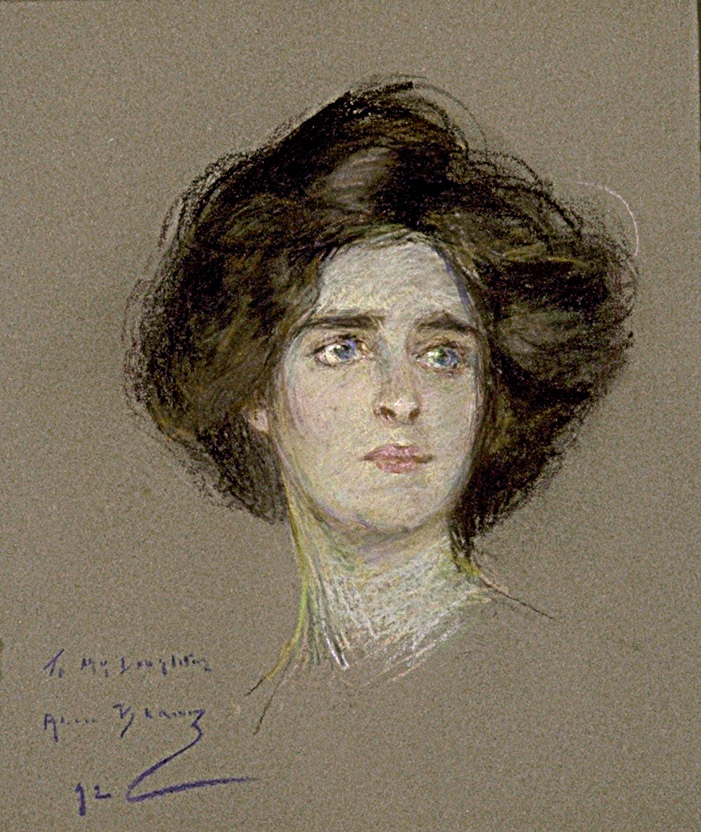 First published by Laura Dreyfus-Barney in 1908, it is a record of 'Abdu'l-Bahá's answers to questions she posed to him in her visits to Akka Israel in 1904 through 1906. Her questions, those of a sophisticated educated American expatriate living in Paris, addressed issues of vital interest to her and her fellow compatriots at the beginning of the 20th century. Evolution and its implications were among those at the top of her list of questions and figure prominently among the book's 84 chapters.
'Abdu'l-Bahá addressed the issue of the difference between humans and animals in chapter 48, "The Difference Existing Between Man and Animals". It is a brilliant, readable, and compelling introduction to the topic. I can do no better than to recommend reading it many times throughout your life. And it will continually challenge you.
Two categories of views
So what does 'Abdu'l-Bahá say? Here is how he starts:
Know that people belong to two categories — that is to say, they constitute two parties.
One party deny the spirit and say that man also is a species of animal … "It is not," they say, "that he has a special power and spirit which the other animals lack: animals possess sensitive bodies, but man in some powers has more sensation, although, in what concerns the outer senses, such as hearing, sight, taste, smell, touch and even in some interior powers like memory, the animal is more richly endowed than man." "The animal, too," they say, "has intelligence and perception." All that they concede is that man's intelligence is greater.
Here, `Abdu'l-Bahá is paraphrasing Darwin's arguments from the The Descent of Man (for an earlier blog on Darwin's view, see Evolution, Science, and Religion 29: Are Humans Merely Sophisticated Animals?). He contrast this view with what he calls the view of the theologians:
But the theologians say: No, this is not so.Though man has powers and outer senses in common with the animal, yet an extraordinary power exists in him of which the animal is bereft. The sciences, arts, inventions, trades and discoveries of realities are the results of this spiritual power.
This is a power which encompasses all things, comprehends their realities, discovers all the hidden mysteries of beings, and through this knowledge controls them. It even perceives things which do not exist outwardly — that is to say, intellectual realities which are not sensible, and which have no outward existence because they are invisible; so it comprehends the mind, the spirit, the qualities, the characters, the love and sorrow of man, which are intellectual realities.
He endorsed the view of the theologians.

Gifts Which Animals Do Not Possess
Humans possess, according to `Abdu'l-Bahá, "a gift which the animal does not possess." He illustrates this as follows:
Now, the animal perceives sensible things but does not perceive intellectual realities. For example, that which is within the range of its vision the animal sees, but that which is beyond the range of sight it is not possible for it to perceive, and it cannot imagine it. So it is not possible for the animal to understand that the earth has the form of a globe. But man from known things proves unknown things and discovers unknown truths. For example, man sees the curve of the horizon, and from this he infers the roundness of the earth.
That gift is "a power of discovery by which he is distinguished from the animals" which is "the spirit of man." (Note, here man means human, not the opposite of woman.)
The animal is the captive of the senses and bound by them; all that is beyond the senses, the things that they do not control, the animal can never understand, although in the outer senses it is greater than man. Hence it is proved and verified that in man there is a power of discovery by which he is distinguished from the animals, and this is the spirit of man.
Humans also has the unique gift of being able to resist nature:
All things are subdued by the hand of man; he can resist nature while all other creatures are captives of nature: none can depart from her requirements. Man alone can resist nature. Nature attracts bodies to the center of the earth; man through mechanical means goes far from it and soars in the air. Nature prevents man from crossing the seas; man builds a ship, and he travels and voyages across the great ocean, and so on; the subject is endless. For example, man drives engines over the mountains and through the wildernesses, and gathers in one spot the news of the events of the East and West. All this is contrary to nature.
The sea with its grandeur cannot deviate by an atom from the laws of nature; the sun in all its magnificence cannot deviate as much as a needle's point from the laws of nature, and can never comprehend the conditions, the state, the qualities, the movements and the nature of man.
Only humans have these capabilities, and it is these capabilities that make humans distinct and different than animals. They are properties that we possess in addition to the nature we share with the animals. It is because of these capabilities that we are not animals.
Philosophers Going Backwards
To `Abdu'l-Bahá, the distinction between humans and animals was very clear. "Love of exaltation," he says, is characteristic of humans. Humans are "always turned toward the height", their "aspiration is lofty", they "always desire to reach a greater world than the world" in which they are, and "to mount to a higher sphere than that in which" they are.
Then, in a statement that is striking – in part because `Abdu'l-Bahá is so rarely critical – he says:
I am astonished that certain philosophers of America and Europe are content to gradually approach the animal world and so to go backward; for the tendency of existence must be toward exaltation.
Nevertheless, if you said to one of them, "You are an animal," he would be extremely hurt and angry.
…………………………
This is the 31st in a series of blogs on evolution and religion. The author, Stephen Friberg, is a Bahá'í living in Mountain View, California. A research physicist by training, he wrote Religion and Evolution Reconciled: 'Abdu'l-Bahá's Comments on Evolution with Courosh Mehanian. He worked at NTT in Japan before joining the semiconductor industry in Silicon Valley.