Where the Conflict Really Lies: Science, Religion and Naturalism Part Two
Where the Conflict Really Lies: Science, Religion and Naturalism Part Two
Where the Conflict Really Lies: Science, Religion and Naturalism
Part 2 of a review by Ian Kluge.
Editors Note: In part 1, Ian introduced Alvin Plantinga's important new book as follows:

In his new book, Where the Conflict Really Lies: Science, Religion and Naturalism, Alvin Plantinga shows how misunderstandings about science have led to what are in reality pseudo-conflicts. He aims to show that "there is no [serious] conflict between Christian belief and science . . . [and that] there is conflict between naturalism and science." (p. xii) In addition, he strives to show that while there may be some superficial differences between religion and science, there are deep and irresolvable conflicts between science and naturalism. According to him, the real clash is between religion and "a philosophical gloss or add-on to the scientific doctrine of evolution: the claim that evolution is undirected, unguided, unorchestrated by God (or anyone else." (p.xii)
Below, is the second half of Ian's review:
How could we use the laws of our universe – the only universe about which we can know any laws – to prove either theoretically or experimentally that a universe with completely different laws is possible, let alone that it exists? We can speculate, of course, but we can never acquire concrete specific evidence to make our speculations more than unscientific pipe-dreams.
Even worse, if we were to make contact with such a universe we would obviously share certain commonalities which means they would no longer be two completely different universes. This undercuts the basic premises of the many-universes argument. We are left with the bare fact that the only universe of which we actually have scientific kn
owledge shows a fine-tuning for life that is extremely difficult to explain in purely naturalistic terms – and is so mathematically improbable as to render it useless as a scientific explanation. Appealing to such odds is, in effect, on the same footing as appealing to God and miracles.
There is an example of Plantinga selling the theists short. He quotes but makes little use of molecular biologist James Shapiro's statement that "there is "no detailed Darwinian accounts for the evolution of any fundamental biochemical or cellular system, only a variety of wishful speculation" (p. 258). If Shapiro is correct, there are no actual logical or scientific reasons to reject Behe's "irreducible complexity." Since there are no scientific reasons to give it up, the concept of "irreducible complexity" gains viability and credibility.
It is not hard to see why. The most obvious example of "irreducible complexity" is sitting in my driveway. Without all essential parts being simultaneously present in functional condition and in proper arrangement, the engine of my car cannot run and, therefore, would never be 'selected' to survive. Not only is there "no detailed Darwinian account" of how "irreducible complexity" arises in nature, there is none for something as relatively simple as my car. Indeed, the situation becomes more desperate for strict evolutionists when we observe obligate mutualism, in which at least two distinct species must be present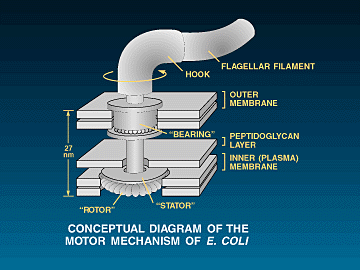 and functional for either organism to survive. Examples of this are fungus and algae to produce lichens, and siboglinid tube worms and certain bacteria living around thermal vents in the oceans. Since neither can live without the other, we are required to imagine an entire cascade of random positive and perfectly adapted simultaneous mutations. As noted above, appealing to such odds is, in effect, not much different from appealing to God.
Plantinga also has a noteworthy answer to the supposed problem of God's intervention in the cosmic processes. This difficulty is the problem of miracles, for as Hume noted in the 18th Century, divine intervention i.e. miracles requires God to break the very laws of nature He established. Therefore, God cannot guide evolution. Plantinga rejects this position for two reasons. In regards to classical physics, he notes that even though the laws of physics do not themselves postulate an isolated or closed universe, this assumption is a "metaphysical add-on" (p. 78). There is nothing in the laws themselves which necessitates causal closure. This "add-on" supposedly makes divine intervention impossible. The problem is that even today science does not know whether the universe is causally open or closed and so divine intervention cannot be absolutely ruled out. More importantly, any occasion on which God performs a miracle is an occasion when the universe is not causally closed; and the laws say nothing about what happens when the universe is not causally closed. (p. 82 – 83) Hume and his followers notwithstanding, divine intervention does not necessarily violate any natural laws and therefore, miracles are not prohibited by science.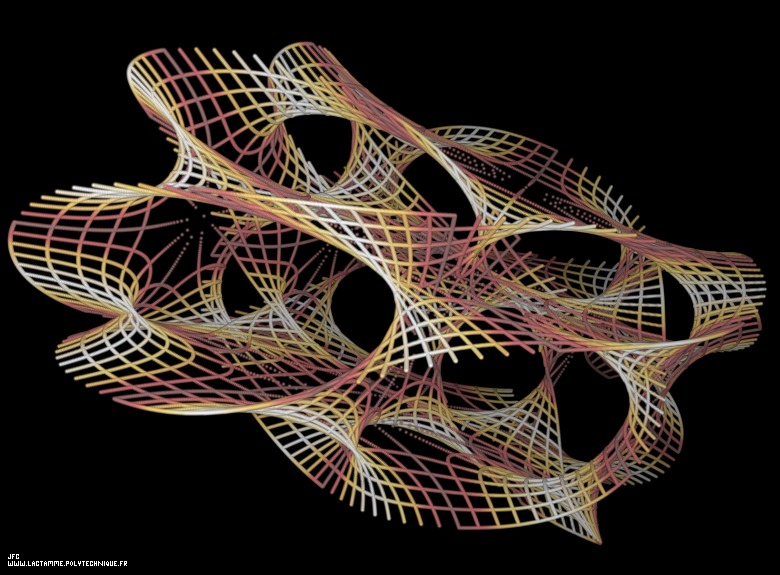 According to Plantinga, "quantum mechanics offers even less of a problem for divine intervention than classical science" (p. 91) because QM works on probabilities, not strictly determinist laws. There is no absolutely necessary outcome, "only a distribution of probabilities across many possible outcomes" (p. 93). Given a quantum mechanical system, therefore, QM doesn't say which configuration will in fact result from the initial conditions; instead we assign a spectrum of probabilities to possible outcomes (p. 93).
In other words, there is no physical reason why divine intervention, i.e. 'miraculous' effects, cannot occur since they are not categorically forbidden by QM. Plantinga admits that there is some controversy among Christian philosophers whether or not QM can explain such miracles as raising Lazarus from the dead, parting the Red Sea or walking on water. However, what counts or does not count as a miracle is a different question; what remains is the principle that divine intervention and miracles are not incompatible with scientific laws.
According to Plantinga, there is a "deep concord between theistic religion and science" (p. 265). He states, "Much of this alleged conflict is merely illusionary" (p. 265). In support he quotes the famous physicist (and philosopher) C.F. Von Weizsaecker: "I call modern science a legacy of Christianity" (p. 266). The reason is not hard to find. The medievals (above all Aquinas) insisted on "the rationality of God" (p. 265) as Whitehead writes, and since man is made
in the image of God, man not only has an intellect by which he can understand nature but is impelled to do so in his quest for religious perfection. Aquinas, who gave this concept its best philosophical expression called it "the adequation of the intellect to reality" (p. 269). Not only are we able to understand reality but are required to do so in order to make use of the gifts (or "talents" in the Biblical allegory). Thus, religious faith, and Christianity in particular, created the attitudes needed to make science a necessary part of salvation, i.e. using one's "talents" to know God's creation. The book of revelation, the Bible, could be known by faith; the book of nature as it was called was knowable by careful study, i.e. induction and by reason.
Plantinga also notes the deep "concord" between theism and science insofar as the belief in "regularity, predictability and constancy" (p. 282) is common and necessary to both. Without faith in these three – even statistical order is still a calculable order – science is impossible. While naturalism cannot provide even the slightest suggestion as to the origin of these law, theism rooted them in God's will, as physical expressions thereof, and thereby once again gave the study of nature a religious foundation and urgency. What he shows – and it would not be new to any graduate from a Catholic university even fifty years ago – is that science and religion are two flowers from the same plant and that their apparent conflict today is an aberration to be remedied. As Abdu'l-Baha says,
Religion and Science are intertwined with each other and cannot be separated. These are the two wings with which humanity must fly. One wing is not enough. [4]
He makes the reasons clear:
Should a man try to fly with the wing of religion alone he would quickly fall into the quagmire of superstition, whilst on the other hand, with the wing of science alone he would also make no progress, but fall into the despairing slough of materialism. [5]
This materialism has many aspects. One is ontological, which denies the existence of the soul, objective values, meaning and purpose. Another is sociological, reducing human beings to consumption machines and sexual robots. A third is scientific, which reduces humans to electro-chemical machines whose deepest thoughts and intuitions are no more than blips in a fMRI machine. Few people would actually consider this an adequate view of human nature.
Where the Conflict Really takes several important steps down the road to discovering the foundational unity of science and religion.
The first step is modeling the cool-headed analysis of concepts that is necessary if the debates between science and religion are to achieve progress in understanding. The debate must avoid provocative rhetoric and emotional appeals in order to remain rational, analytical and focused on carefully defined issues.
The second step is careful distinction between naturalism and science – a distinction that has far-flung consequences that may even have applications in sciences other than evolutionary biology.
The third step is Plantinga's defense of divine intervention within the laws of classical and quantum physics.
The fourth and final step is his revival of the Thomistic argument that science and religion share the same intellectual roots.
Where the Conflict Lies will challenge some readers, but it is well-worth the effort needed to understand it.
---
[4] Abdu'l-Baha, Abdu'l-Baha in London, p. 28.
[5] Abdu'l-Baha, Paris Talks, p. 143.